E-Commerce Website Design
Knowing fully well that there is no better and cheaper medium to fully maximize retail sales than the internet, at Lead Web Praxis, you can be assured of having a carefully designed and highly-responsive e-commerce website fused with multiple payment gateways. The implication of this is that you will undoubtedly have improved sales and Business to Customer relationship.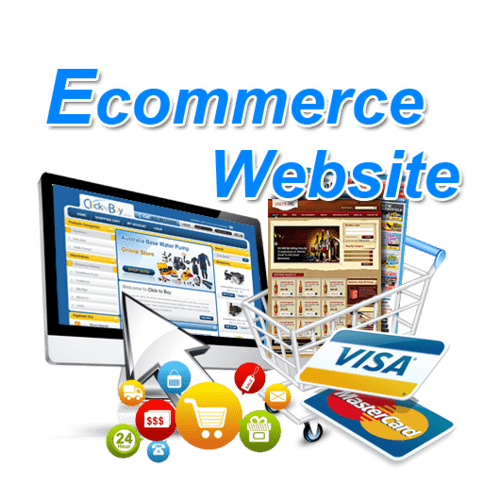 Lead Web Praxis is one of the leading eCommerce website development company in Nigeria located in Abuja. We create world-class online stores with varieties of features and functionalities. Over time, we have been able to build a couple of astonishingly beautiful eCommerce websites with premium efficiency for our clients. Online Stores created by Lead Web Praxis are characterized by a fascinating user interface, fast and reliable localized shipping, highly secured and variant payment methods, and appealing e-commerce experience.
Essential Features of an E-commerce Website

Multiple Payment Options
A well-designed e-Commerce website should have multiple payment options, enabling customers to complete their orders. At Lead Web Praxis, we usually integrate different payment methods on the e-Commerce websites we develop so as to enable the website to serve a diverse number of people. These options include:
Pay on Delivery
Pay in Store
Bank Transfer/Deposit
Online Payment (Interswitch WebPay, Quickteller, GTPay, VoguePay, Paga, DiamondPay, GlobalPay, Paystack, Fidelity PayGate, etc.)
Delivery or Shipping Options
A standard e-commerce website should provide multiple options for prospective customers on how they can get their orders. Lead Web Praxis integrates various delivery/shipping options to actualize this. Some of them are:
Pick-up-in-store
Weight-based shipping
Other customized shipping methods
Web Security
In order to ease transactions, some sensitive information is collected by e-commerce websites. All these details should be well protected against fraud. While most online payment service providers already provide secure card payment systems, our e-commerce websites also enforce additional security. Lead Web Praxis implements various security systems on websites, some of which are:
Data Encryption
Secure Sockets Layer(SSL)
Data Backup
Server Security
Daily Vulnerability Scans
Appealing Website Design
A well-designed e-Commerce website should look simple and catchy. A cumbersome or shabbily-designed online store will definitely turn customers away. At Lead Web Praxis, you can be assured of a visually appealing website that is capable of attracting all class of buyers when you contact us for e-commerce website development.
Search Engine Friendly
At Lead Web Praxis, we are undoubtedly a trusted authority concerning Search Engine Optimization (SEO) in Nigeria. We have helped much of our clients attain the first position on the list of the most influential search engine – Google – for keywords relating to their products and services.
Mobile Friendly
All eCommerce websites we create adapts seamlessly to the screen sizes and resolutions of the viewing device (PCs, Tablets, Phones or e-Readers). This, in turn, makes those websites mobile-friendly and convenient for website visitors.
Our eCommerce Management Services
Website Content Update: At Lead Web Praxis, we provide content updates for your online shopping website. We help our customers to update available goods and remove those that are no more in stock.
Graphic Design: We also offer graphic design services to embellish our clients' products and make them eye-catchy to the prospective buyers. This significantly improves patronage on their website.
SEO: All the e-commerce websites designed and maintained by Lead Web Praxis are on a consistent modification to fit with the latest Search Engine Optimized technique. This ensures that you are easily visible anytime a prospective buyer searches the internet for any of the commodity listed on your website.
Digital Marketing Management: At Lead Web Praxis, we help our e-Commerce clients develop a strong digital presence across all media and social platforms all in a bid to significantly increase awareness and sales.
Technical Support: At Lead Web Praxis, we offer you technical support to help maintain your workstations, servers and other IT hardware in your company.
 eCommerce Web Design Case Studies
We develop world-class highly functional E-commerce websites at affordable rates. Our online store is characterised by eCommerce related contents which include: an online shopping cart, online payment processors, checkout systems, customer accounts, and many others.
Platforms We Use
We utilize open source eCommerce platforms like, woo commerce (by WordPress), X-Cart, Zen Cart, Magento Open Source, osCommerce, Prestashop, Open Cart, WP eCommerce, among others. We can also build a custom website for you if you so desire.
Conclusively, if you are an Entrepreneur (new or existing) and you wish to open an online store to showcase varieties of products for sale, don't hesitate to consult us at Lead Web Praxis. We will serve you the best in all kinds of Internet-related solutions. Our experts are highly competent and we assure you of high-quality service delivery.
Our office is located at Suite 36 BEF Plaza, Ajose Adeogun Street, Utako, FCT Abuja, Nigeria. Email: sales@leadwebpraxis.com. Phone: +2349039983860.